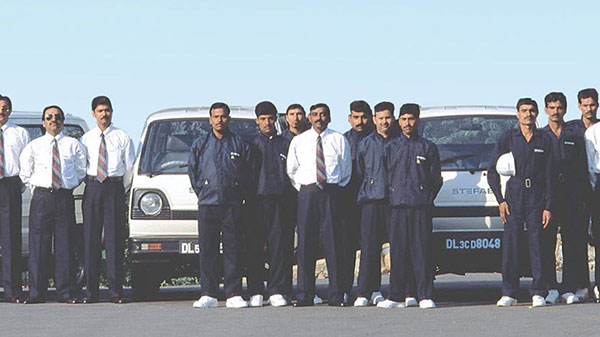 Service &
Warranty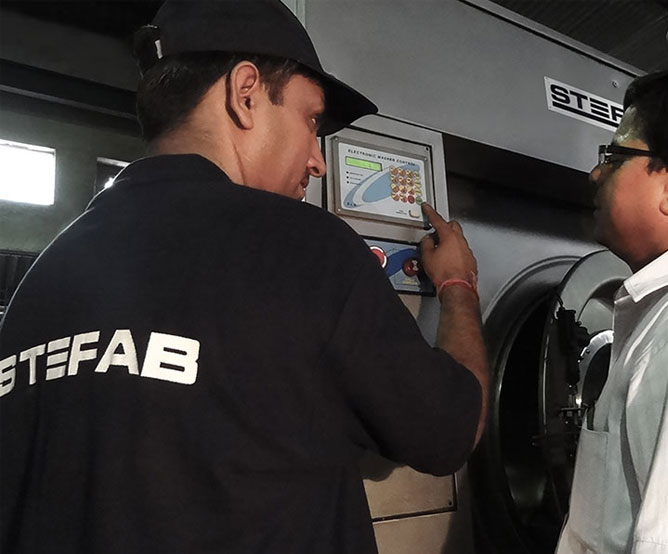 Our machines are built to last and they are backed up by industry's best service & warranty policies.
Service is one of the most important factors while you choose your laundry equipment partner. With Stefab one can be totally sure of the same. Our Service is backed by our engineers and associates spread nationwide and abroad. We understand breakdowns and it has always been our first priority to address complaints providing quick service and genuine parts to our customers.
We stand behind every machine we produce with comprehensive warranty on all machines, which is by far a better value than what is offered by the competing companies. Stefab comprehensive warranty plan proves the strength of our machines. Our commitment to producing advanced and reliable machines is braced by our warranty policy.
Should you require more information on Service & Warranty, please contact us on service@stefab.com
It is the precision and quality of the spare parts, which make the machines efficient, durable and successful.
Original
Spare parts are available locally as well & may cost less initially, but they are not engineered specifically for Stefab machines. Often they need to be replaced and can damage other parts and affect the performance of our machines. One has to be careful and it is always best to install authentic parts.
Quality
The quality of genuine parts cannot be compared to the parts available locally. Stefab has been producing laundry machines for over 45 years.
Every component in the machine has the highest level of R&D & technical expertise behind it.
Technical >>
Literature
Download installation documents
& technical catalogues for all machines.